Armando Villegas Mejia
November 1, 1947 ~ July 23, 2021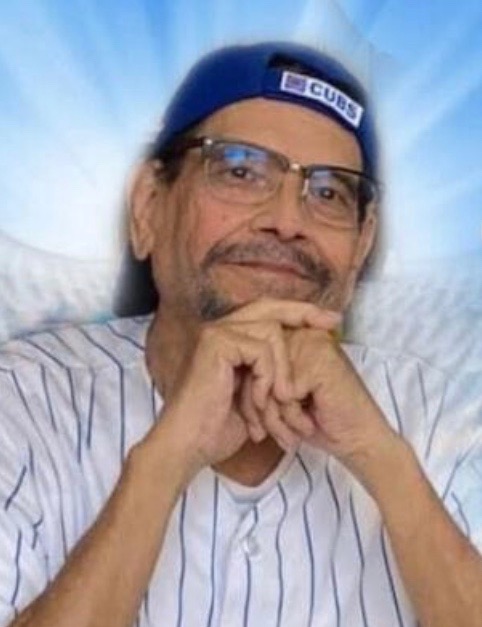 Armando Villegas Mejia, 73, of Peoria, Arizona, passed away on July 23, 2021 joining his parents, Alfonso and Jessie Mejia; and his sisters, Margaret Payne and Josie Mejia.

Armando was born In Tucson, Arizona, where he met and married Sheryl Kay Reese. They had two children together, Bonnie Faraci and Valori Mejia. Armando started his career at Cholla High School where he taught Media Technology and Terminology. Armando was responsible for filming events going on at the school. Armando's long-term career began in 1982 where he worked for KOLD Channel 13 News. He began as a station assistant with flooring and running the cameras and tele-prompter. He was then sent to Oklahoma for training in lighting. Once his training was complete, his responsibilities were to ensure that all the newscasts ran smoothly. This is where he first met Jeri Cartwright, and they became friends for many years. They later connected and became life partners.

After 33 years of dedication and hard work at KOLD 13, Armando retired as a sound engineer in 2015 and moved to Peoria, Arizona, to be with his life partner, Jeri Cartwright, and closer to his daughters. Armando loved to be around his family, his puppies, cooking, fishing, hearing about the horses, his car and the way it sounded, eating good food, movies, MUSIC, and dancing. He had an incredible whistle that could be heard from miles away. But his all-time loves were BOWLING and HIS CUBBIES!

Armando touched so many lives and was always a great listener and problem solver. Everyone that knew him would describe him as compassionate, caring, and understanding. He will be missed by many….

Armando is survived by his life partner, Jeri Cartwright; his two daughters, Bonnie Faraci (Cliff) and Valori Mejia (Kathy); their mother, Sheryl K. Reese; grandchildren, Cliff Faraci Jr., Brett Faraci (Sammy), Josh Faraci; nieces and nephew, Shelly Vega (Adam), Tiffany Benitez, Christopher Payne (Jaime); great-nieces and nephew, Alexus Murrieta, Jessica Vega, Adam Vega Jr., Collin Payne and Noelle Payne.

To help us celebrate we would like for everyone to please wear the color blue or something Cubs related; "a sea of blue" is what we are hoping for as this would help represent Dad brilliantly. "Go Cubs! Always Believe."

Services will begin at 1:30 p.m., Friday, August 13, 2021, at St. Gabriel Church, 32648 N. Cave Creek Rd., Cave Creek, Arizona 85331. Reception to follow at the Faraci Residence.

Please stop by as there will be lots of food, pictures, and memories to be shared. In lieu of flowers, please consider a donation to Armando's daughter's 501 C3 non-profit horse rescue, Racehorse 2 Riding Horse, 1924 W. Tanya Trail, Phoenix, AZ 85086. Arrangements by Hansen Desert Hills Mortuary.
Published by the Arizona Daily Star on August 8, 2021.