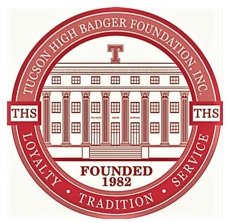 TUCSON HIGH BADGER FOUNDATION, INC.
A Tax-Exempt Organization as Described in Section 501(c)(3) of the Internal Revenue Code
P.O. BOX 5424 · TUCSON, AZ · 85703-5424 · (520) 743-9114
Email: THSBadgerFoundation@gmail.com
CURRENT TUCSON BADGERS NEED OUR SUPPORT!
We, members of the THS Class of 1967, are proud to report that our classmates have supported the Badger Foundation in many ways since its inception in 1982. We did a great job providing funds for the organization with a 50-year reunion class gift, and we can continue to make a difference.
Learn About the Badger Foundation Click here---> www.badgerfoundation.org
You will see that there are various ways to support the organization:
1. Make a quick monetary donation.
Go to the bottom of the home page.
See: Click here to Make a Donation to the Badger Foundation
(This link should also send you to the donations page.)
2. Become a Member. (Dues are very reasonable.)
Near the top of the home page, click on the red box "Learn More >"
3. Order a custom-made Badger Brick that will be displayed at THS. See samples: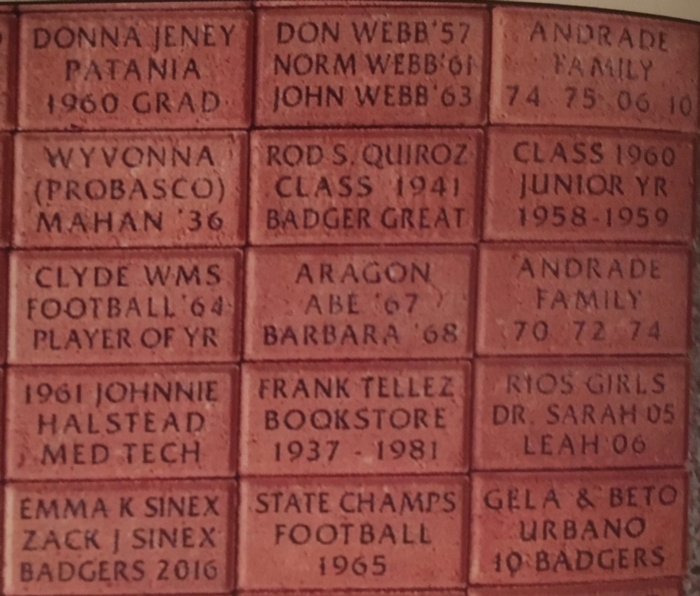 When you are in the Badger Foundation website, click on the Avenues of Giving tab.
Then click on Badger Bricks.
4. Plan to participate in the Annual All-Class Badger Foundation Golf Tournament held in the spring. Information is available on their website.
5. Volunteer to be a Board Member of the Badger Foundation.
6. Consider other methods of donating. Under the Avenues of Giving tab, click on "Learn More About Giving" and "Endowment Fund."

Thank you in advance for your generosity!

The Tucson High School Class of 1967