Vincent Longo
November 4, 1948 ~ August 10, 2016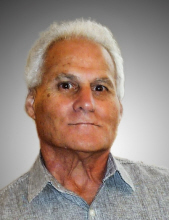 Vincent Longo, age 67, passed away Wednesday, August 10, 2016. Surviving are his wife, Josephine Enedina Longo; sons, Anthony David Longo and wife, Amber Longo, of Mooresville, North Carolina and Vincent Jose Longo and wife, Aimee Longo, of Nashville, Tennessee; four granddaughters, Sophia Rose Longo, Savannah Rose Cooper, Piper Lindsey Longo, and Londyn Kate Longo; and his brother and sister.
A Funeral Mass will be held on Friday, August 19, 2016 at 11:00 AM at St. Leo the Great Catholic Church, 335 Springdale Avenue, Winston-Salem, North Carolina. In lieu of flowers, memorials may be made to Kate B. Reynolds Hospice Home, 101 Hospice Lane, Winston-Salem, NC 27103.
Arrangements by Hayworth-Miller Funeral Home, Winston-Salem, North Carolina.
For In Memory slideshow, copy and paste this website address into your browser:
http://m.hayworth-miller.com/obituaries/events?obituaryId=1035517&albumId=105881&mediaId=1017976&openModal=media