Welcome to the main website for the
Tucson High School Class of 1967
July 2019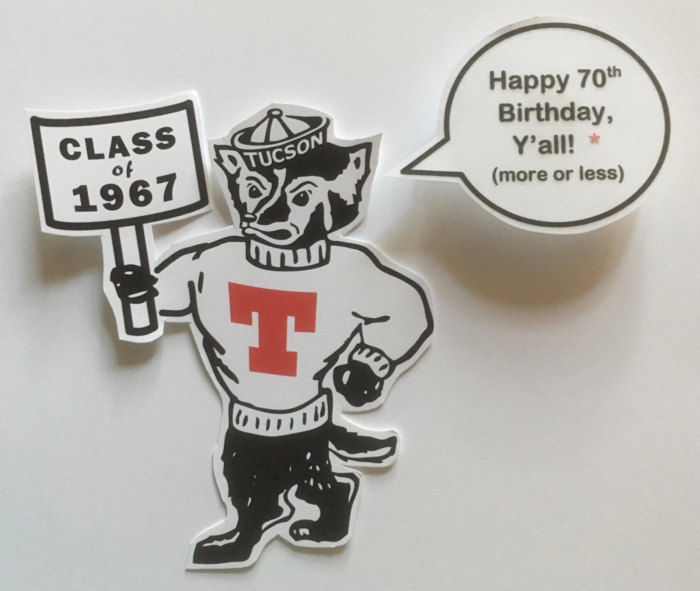 Hello, Class of 1967 Tucson Badgers!
We are more than halfway through 2019, the year most of us turn 70 years old! Bucky Badger says, "Happy Birthday!" and hopes that all of us are healthy and are able to celebrate this milestone in ways that we choose.
Our 50-year class reunion was held in November of 2017, and the attendees' big smiles and hugs proved that everyone had a great time. Big, BIG thanks to Adrienne Ash for heading up and organizing all aspects of the celebration! Over two dozen classmates met up in committees and worked hard to make the reunion a success.
Special acknowledgement to Sylvia Navarrette Ferber for going above and beyond with decorations and the silent auction; to Dee Aguilar Gobea, for creating a beautiful in-memory display to honor classmates who have passed on to Badger Heaven; and to Frank Kingman for recognizing our military service veterans in such a meaningful presentation.
The Tucson High Badger Foundation expressed much appreciation for our class donation made possible by proceeds from the silent auction and raffles held at the reunion. We encourage your continued support of this fine organization on an individual basis. Visit the foundation's website to learn about all the good work they do: http://www.badgerfoundation.org
A quick summary of ways to help appears when you click the tab Support Badger Foundation on the left-hand menu bar of this website.
This THS '67 Class Website went up two years ago and has been useful for keeping track of classmate contact info, providing all information about the reunion, and allowing Badgers to communicate with others. The site was down for a while, but it's back up with a slightly different address: www.tucsonbadgers1967.us
What You Can Do Now:
(1) Please Join the Site if you have not done so. Joining is simple; joining is free. All you have to do is enter an email address and create a password. Your email address will be kept private. It is extremely helpful if you also make sure your address and telephone numbers are correct.
How to Join: Find your name under Classmate Profiles or Missing Classmates. ("Missing" simply means that there is no email address nor snail mail address on file for you.) Follow the directions to enter your contact info and if you would like, add information in your profile section.
Once you officially join, you will hear about any class happenings and have the ability to communicate with others on the site.
(2) Keep Your Information Current -- You will be reminded occasionally to do so.
(3) Use the Site! Get in Touch with individual classmates or groups. You can share as much or as little as you like. This can be our own little THS '67 Facebook! (Or not!)
(4) Spread the Word to Badgers who haven't joined the site and help locate the "Missing."
Please cope with any advertisements you see; we have no control over content. There is a charge for an ad-free site; we may return to that in the future.
Old Friendships were renewed at the reunion. New Friendships have been formed since, and classmates are getting together in small groups on their own. Lunches, happy hours, pot lucks, swim parties, trips. Bucky is hearing rumors that some folks would like to have Another Reunion, whether it be next year or for our 55th anniversary of leaving Tucson High. Something much more casual and less expensive, but FUN nevertheless.
Who would like to be involved in planning something for the future?
Click Contact Us (this link) or Contact Us on the website (right end of the horizontal menu bar) to let us know, and we will connect willing individuals.
Carry On, dear Badgers, and KIT (Keep In Touch)! Melinda and Ron (Still in Austin, Texas)
* In May, I turned 21--with 49 years of experience added on! mmc ♥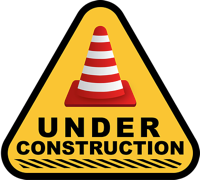 Some pages of our site are currently under construction.
Please return soon!
Representing your class at this time:
Ron Curry & Melinda Manspeaker Curry