Purchase Your Reunion Memorabilia Here
We have hired Reunion Photographers to take candid photos on Friday & Saturday nights. These shots along with other digital shots you have taken & submitted to us no later than Monday, November 27th, will be edited & available on the Candid CD below. The Memory Book is a compilation of some of the photos taken throughout the event, classmate notes & contact information (if individually approved) etc. A Group Photo will be taken earlier in the evening & available as an 11 x 14 group photo print. The total of all 3 items is $65.00 but we are offering a special Bundle price of $60.00 including tax, shipping & handling if purchased only on this site no later than November 24th.
On Saturday evening, Reunion Photographers will offer a Free Portrait sitting. Proofs will be sent to you after the event & you will have the option to order any of these on an individual basis if you would like. There is no obligation, so please take advantage of this great opportunity.
Individual portrait packages, late purchases, and other combinations of items will have to be purchased directly from Reunion Photographers and may include tax, shipping and handling charges.
In addition to the items mentioned above, you may purchase a DVD of the slide presentation that will run continually throughout Saturday night's event. This presentation will consist of old photos from our high school years & past reunion events. Pictures that all of you have submitted in digital form between now & November 15th will be included in the presentation. We will be screening this DVD two seperate 75" T.V.'s. that will be located in the ballroom.
Tucson High Badger T-Shirts are also on sale below & need to be ordered no later than November 10th for delivery to you at the reunion. Sizes are available up to 6XL !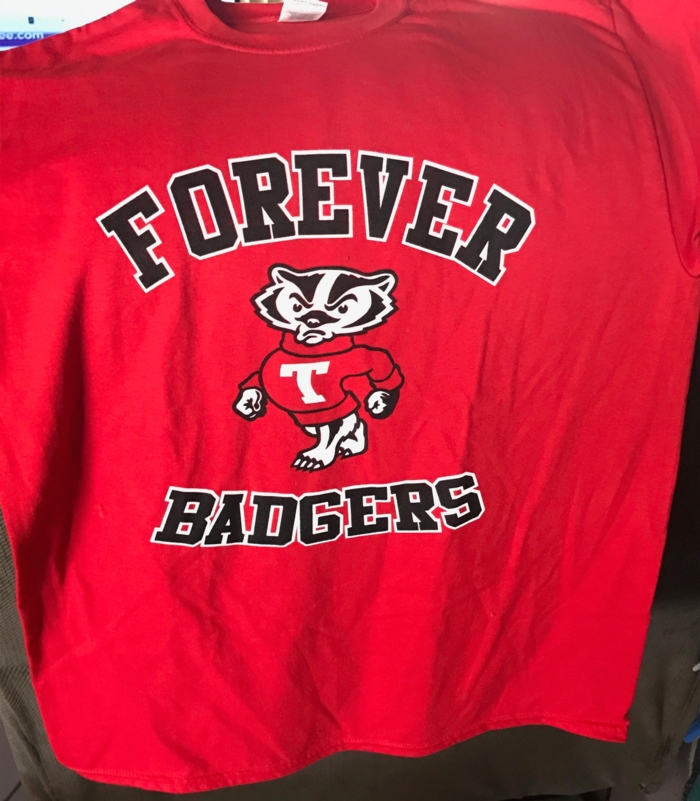 All orders coming in after the deadline or purchased at the reunion will be charged tax, shipping & handling.
Please answer a couple of questions to get started.